CONFERENCE FINISHED. THANK YOU FOR PARTICIPATING!
Klaipėda is a city in Lithuania the Baltic Sea coast. It is the third largest city in Lithuania and the capital of Klaipėda Country. The city has a complex recorded history, partially due to the combined regional importance of the usually ice-free Port of Klaipėda at the mouth of the Akmena-Danė River. The city of Klaipėda has been involved in maritime trade since as early as the 13th century, and probably during prehistoric times, since it is located on the Amber Road.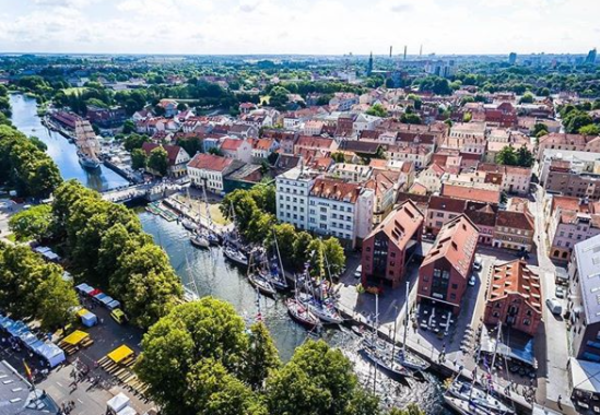 Places of Interest
Historical Old Town, exceptional treasures of nature, impressive river bank and dock, amazing sculptures, lovely cafes and fascinating restaurants are all to be found in Klaipeda area. 
The city of Klaipeda is a cozy port and gateway to the Curonian Spit. In the summer months cruise ships dock here and tourists fill the quaint old town. Formerly an important trading post with Germany, the town is dotted with beautiful half-timbered houses that are relics from the past. Klaipeda is a great stop over for a relaxing weekend or a short stay before or after an active trip to the Curonian Spit.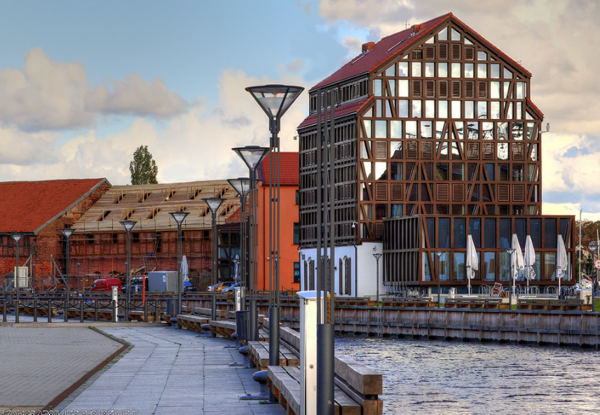 Meridianas Ship
Docked in the Danes River, visitors will easily spot the grand Meridinas Ship. This ship was built in the 1940s and was originally used as an educational ship for the Klaipeda Navigation School. Recently, it has been rejuvenated and now shows marine expositions and is home to a delicious seafood restaurant, Meridianas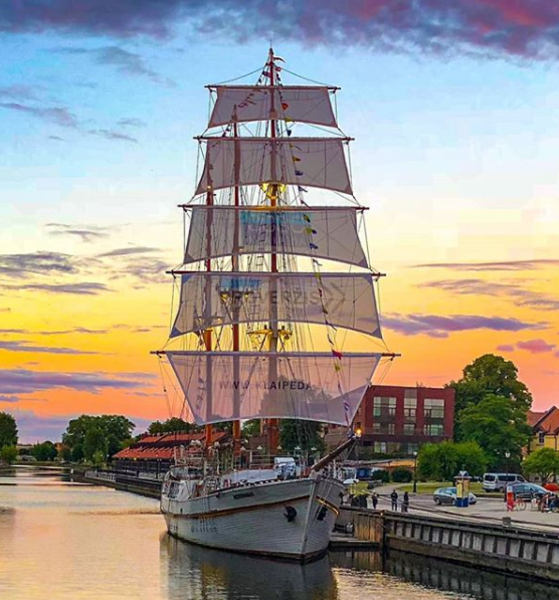 Chain Bridge (Swing Bridge)
Swing bridge through the site of an ancient castle is a technical monument. So-called "Chain Bridge" was built in 1855, and is still working today. While going through the Danė coast, the bridge will help you easily access Sea Gates and the Cruise Ship Terminal.  When the bridge is being turned, boats and yachts can enter the Castle port. It is the only swing bridge in the whole Lithuania. Physical person's power is used to for bridge rotation.Two people can rotate the bridge.