CONFERENCE FINISHED. THANK YOU FOR PARTICIPATING!
The Symposium will take place at ZALGIRIS arena Amphitheatre, Kaunas, Lithuania.
Address:
 Karaliaus Mindaugo Av. 50, Kaunas, LT-44334 Lithuania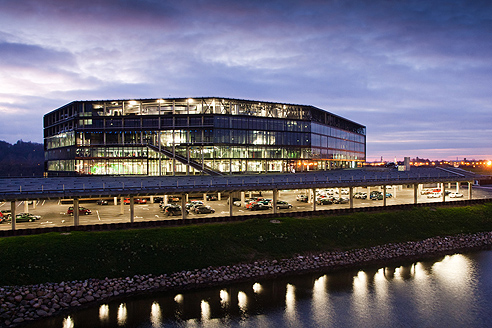 ZALGIRIS arena is one of the largest arenas and entertainment venues in the Baltic states, located in Kaunas, the second biggest city in Lithuania. A breath-taking opening of the arena took place on 18th August, 2011. The arena is new, modern and innovative – definitely a worthy tourist attraction.
The arena is located on an island of the Nemunas river. ZALGIRIS arena is always alive. People can come here for lunch in the SALA restaurant to enjoy the spectacular Nemunas river view. The arena is situated only a 15-minute walk from the Kaunas city center. Near the walkway Laisves Aleja, the arena is in short distance from a variety of cultural and historic attractions in Kaunas.